How to Brighten a Dark Home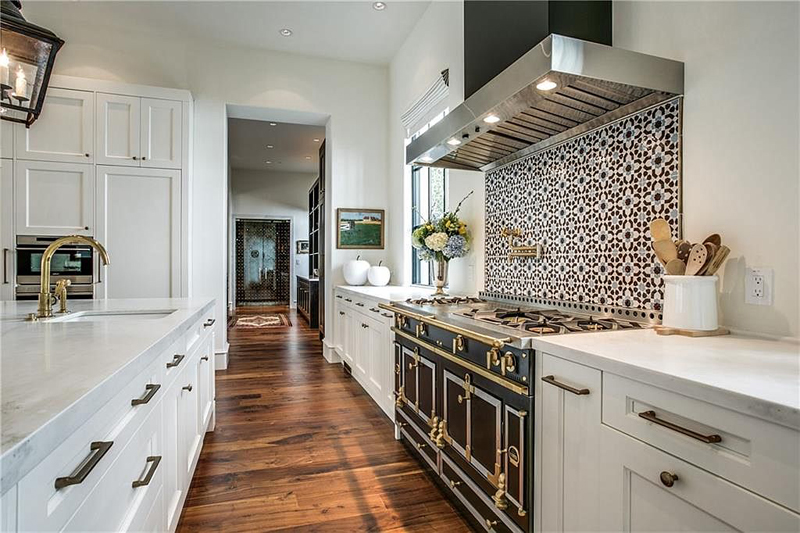 Posted by Brian Perry on
From: Zillow Blog
Dreading the end of Daylight Saving Time? Trick your way into a brighter space — even when the natural light prospects are dim.
Whether you live in a large home with a dark interior or a small apartment with only one window, follow these tips to bring in more sunshine — or at least make it look that way.
Paint it light and bright
Colors and values are nothing more than the light that reaches our eyes after bouncing off objects.
The amazing thing about white is that it reflects most of the light that hits its surface, creating the illusion of light. Case in point: that glowing ball in the sky we call the moon.
Paint colors that are saturated yet light in value create a similar effect, while lending their own distinctive personalities to a space.
Keep the contrast
A kitchen with white cabinets, countertops, walls and backsplashes is about as bright as it gets, yet the lack of variety can leave the overall effect a bit dull.
To keep things interesting, introduce contrast. Choose accessories, cookware and decorations in your favorite color, or even decide on an entire palette.
Sneak in some style and personality with a colorful mosaic backsplash, or add drama to the scene with dark furniture, picture frames or patterns.
Strategically place mirrors
Mirrors cannot make a room look brighter on their own, though there is some truth to the mirror myth, since they're excellent at reflecting natural light in rooms that already receive it.
Don't expect to get the same effect in dim hallways and bathrooms, though, since it does no good to duplicate a dim view. So, go ahead — replace those huge panels of mirrored glass in your bathroom with more attractive framed mirrors. You won't miss out after all.
Install new windows
Yes, installing an entire window or two is the nuclear option, but if your home is so dim that you're forced to keep the lights on all day, then it could be taking a toll on your utility bills — or even your mental well-being!
This isn't a decision to take lightly (no pun intended), so talk to a contractor to discuss options and pricing before you break out that sledgehammer. You might be better off installing a skylight or light tubes.
Read more here.