Choosing the right garage door for your home
Blog:Choosing the right garage door for your home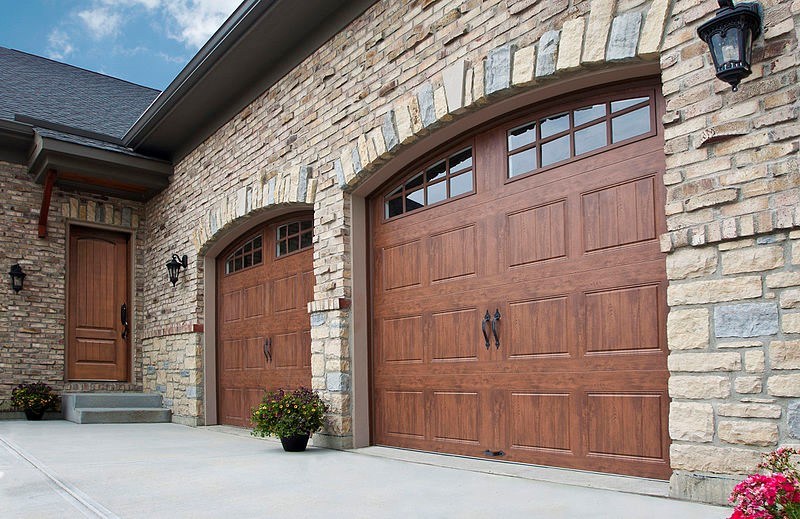 Posted on
From: Homey Improvements
Your garage door is a very important part of your home, both for aesthetic and security reasons. A good garage door will provide security for the vehicle or other items stored inside, while maintaining the pleasant looks of your home's façade. If you have never had to order a new or replacement door before, you might find the thought of doing so a bit intimidating. That's why we've decided to help you out with some great tips on how you can choose the right garage door for you.
What material should I go for?
The most commonly used materials for garage doors are timber, steel, aluminium, and GRP, with each having their own strengths and weaknesses:
Timber garage doors are usually one of the most expensive options, and there will be a difference in price depending on the type of wood you go for. It is also less durable and will need more maintenance than synthetic materials. On the other hand, timber often has a nicer finish than other materials and it is incredibly versatile, offering many customisation options should you need a bespoke door.
Steel garage doors are normally the strongest doors on the market. They are also relatively cheap and don't require much upkeep once installed. They can be customised with many varied finishes too. The drawbacks to steel garage doors only really become apparent in cheaper products, as the steel can be thinner and less secure. Cheaper steel also tends to have poorer insulating properties. It may be wise to reconsider using steel if you live in a coastal area, as the saltwater in the air can corrode the door.
GRP (fibreglass) garage doors are becoming more popular due to their strength and versatility. They can be adapted to almost any opening mechanism and have many finishes that can be applied for a number of different looks. They are a good choice for coastal residents as the material does not corrode. However, like cheap steel doors, GRP doors can often be poor quality and very thin if bought for a low price.
Aluminium garage doors enjoy many of the customisation benefits as steel, and they are relatively strong, lightweight, cheap, and they don't corrode. However, aluminium is prone to denting, so impact can knock your door out of shape.
What mechanism is right for me?
The mechanism that allows your garage door to open is very important, and surprisingly often overlooked. Many people direct their attention towards which material they want and what size door they will need, rather than considering how it will actually open. If you choose the wrong mechanism for your door, you could end up with a product that is wrong for your home.
Read more here.