8 Beautiful Home Projects Using Reclaimed Wood
Blog:8 Beautiful Home Projects Using Reclaimed Wood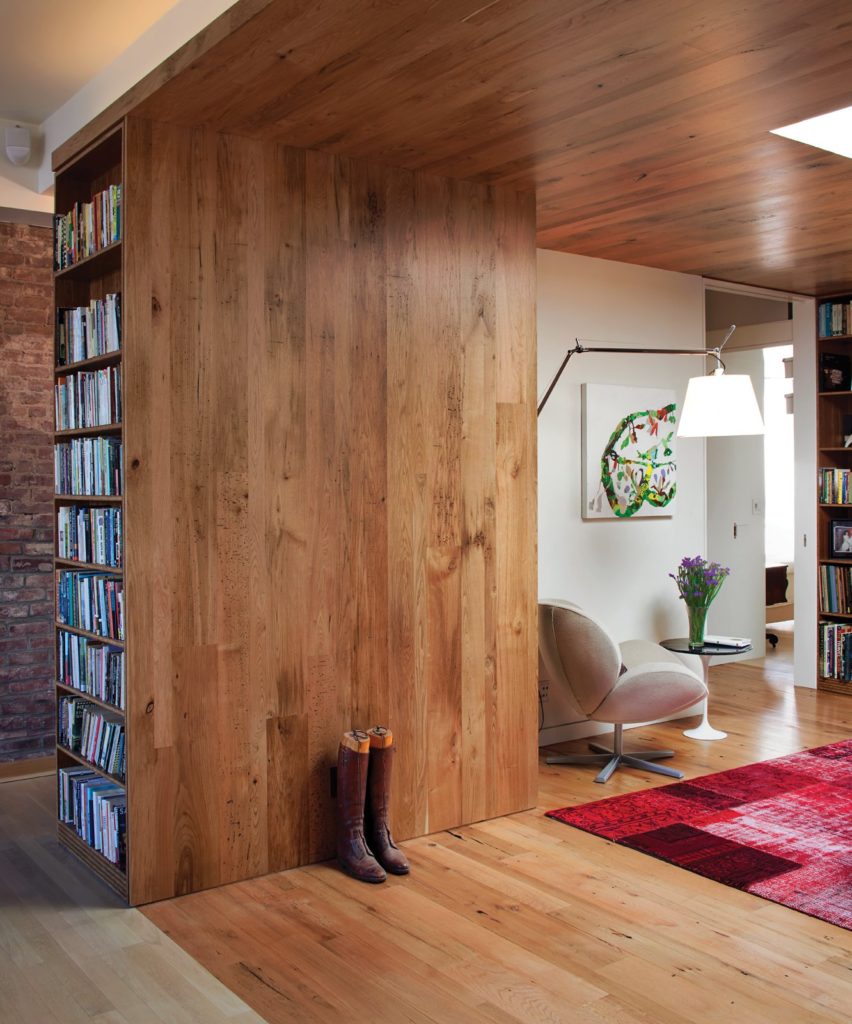 Posted on
From: Zillow Porchlight
Wood is a beautiful, evocative natural material, and when it's saved from a landfill and reused, it has even more character, history, and sustainability.
Reclaimed wood can be recovered from a wide variety of sources, but it most frequently comes from timber framing and decking used in old barns, factories, and warehouses. Some tell-tale signs of reclaimed wood include nail holes, manufacturer stamps, and markings. Other unique qualities, like variation and depth of color or unusual patterning, can be a result of it being stored in vessels like wine barrels, beer casks, and other containers.
Additionally, reclaimed timber is usually cut from strong, mature trees (unlike the younger, weaker trees used today for lumber), and is less prone to splitting. Because of these aspects, many designers choose to use reclaimed wood rather than virgin timber in their projects.
Here are eight different projects that incorporate reclaimed wood in distinct ways.
Ceiling turned to walls
Salvaged wood from multiple origins come together in this project in Buenos Aires by architects Teresa Sarmiento and Nicolas Tovo. They designed the home for their own family with the intention of celebrating recycled materials—floor boards of repurposed Brazilian pine and wall boards from the ceiling of a tenement in a local Buenos Aires neighborhood. The boards were cut down to size and oriented vertically to bring the eye upward to a clerestory window and small white beams.
Repurposed staircase
A small, efficient home in Seattle designed by SHED Architecture & Design incorporated wood on the exterior and interior of the home, and even used salvaged wood from the residence that had previously stood on the site. Although the 100-year-old bungalow was demolished, the treads of one of its staircases were repurposed in the new home as a modern, open-riser stair that lets in light from the windows beyond.
Entryway elegance
Even a few pieces of salvaged lumber can have a big impact. This entryway in a Brooklyn townhouse, renovated by Bangia Agostinho Architecture, reused hemlock fir joists from the existing building structure as casework around the main entry door. The trim has a simple, modern profile, ensuring that it makes a contemporary statement. In the entryway is another repurposed piece of wood that was charred in a fire more than 100 years ago. It has since been painted and repainted — creating a unique patina and texture — and transformed into a bench.
Read more here.