5 Signs You Need to Upgrade Your Kitchen
Blog:5 Signs You Need to Upgrade Your Kitchen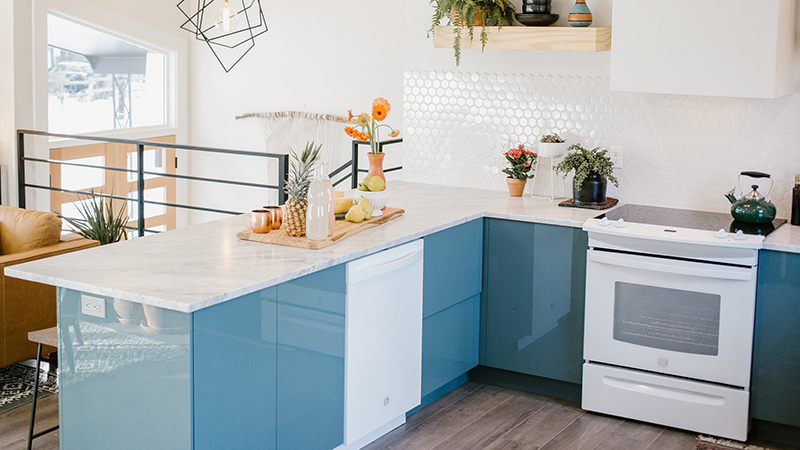 Posted on
From: Zillow Porchlight
Brighten it, expand it, organize it — whatever it needs, your kitchen is an update away from ideal.
Your kitchen is likely the most loved room in your home — and the wear and tear proves it. It's the hangout for hungry teenagers, the conversation station during the holidays and the catch-up room after a busy workday.
A functional and appealing kitchen is important not only for your family but for your guests, too. After all, a delicious meal is only so appealing in a messy and cluttered kitchen.
Here are five signs that your kitchen may need an upgrade.
1. Outdated appliances
Perhaps they were there when you moved in, or maybe they came with you decades ago when you bought the home. Either way, outdated appliances are usually less attractive and drain more energy than newer models on the market.
Consider their safety, too. If you have to press a secret combination of buttons and chant a spell to light your range, it's time to upgrade to newer, safer appliances.
When you do upgrade, consult a professional electrician to make sure everything is wired properly and up to code.
2. Damage and wear
Nobody expects your kitchen to stay in like-new condition forever, but damage beyond normal wear and tear needs addressing.
Water damage from a leaking fridge or dishwasher can cause mold on and underneath the flooring or peeling on the countertops, floors and walls, depending on the materials.
Cracked, peeling or chipped countertops and floors are prime spots for dangerous bacteria to reside — and hide from cleaning supplies. Even clean counters and floors with stains can cause your guests to think twice when they're invited over a second time.
Upgrading to newer counters made from a durable material like granite is a good investment that can last practically a lifetime.
3. Not enough counter space
If your counters are covered with appliances, utensils and food, you need an upgrade. Ideally, your counters should always be clutter-free, and everything should have an easily accessible place.
Read more here.