5 Retro Decorating Trends That Deserve a Comeback
Blog:5 Retro Decorating Trends That Deserve a Comeback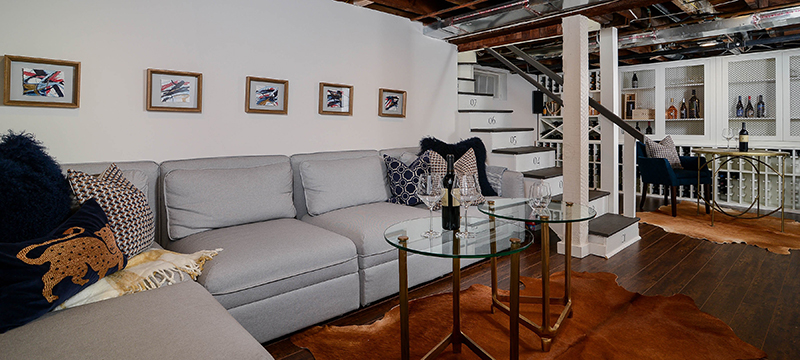 Posted on
From: Zillow Porchlight
If you've been yearning for the return of the conversation pit, you're not alone.
Some home decor looks are just too good to let go. The boldly colored kitchen cabinets of the '50s are taking on a sophisticated modern look. The late '80s country kitchen look is enjoying new life — minus the gingham frills and bonneted goose motif — in today's farmhouse chic trend, and mid-century design has taken over the home furnishing offerings of retailers at every price point. Rattan furniture and velvet upholstery, both popular in the '70s, are showing up in designer collections again.
Our pick for the decor trend  most deserving of a second chance? The brightly colored bathroom fixtures (and sometimes even matching tile) that became popular beginning in the 1930s, and evolved from cool pastels to the much-maligned avocado and harvest gold hues of the 1970s. We're not seeing these offered new yet, but salvage stores are a great resource if you simply must have a mint green or bubble-gum pink sink for your bathroom renovation.
Here are some of the blast-from-the-past home decor looks designers are happy to have deja vu over.
'50s-style dens
We are loving the reemergence of the den or the basement as a gathering space. Instead of having family and friends centered around a 50-inch television in the living room, we're seeing people move toward intimate areas like listening rooms for their favorite vinyls, or casual seating in the den with headphones and their iPads. This setup is more conducive for connecting and catching up, or simply taking time for one's self — think wood paneling, updated and re-imagined bean bags in designer fabrics, and high-quality retro audio sound.
Macrame textile art
Macrame from the '60s and '70s, but with a whole new twist. I love the beautiful heavy knotted textile hangings as art, or the thin delicate hangings for room screens. [They can hold] hanging flower vases and even light fixtures. This time it's all about texture with a Scandinavian vibe.
Read more here.