5 Home Staging Tips From an Expert Flipper
Blog:5 Home Staging Tips From an Expert Flipper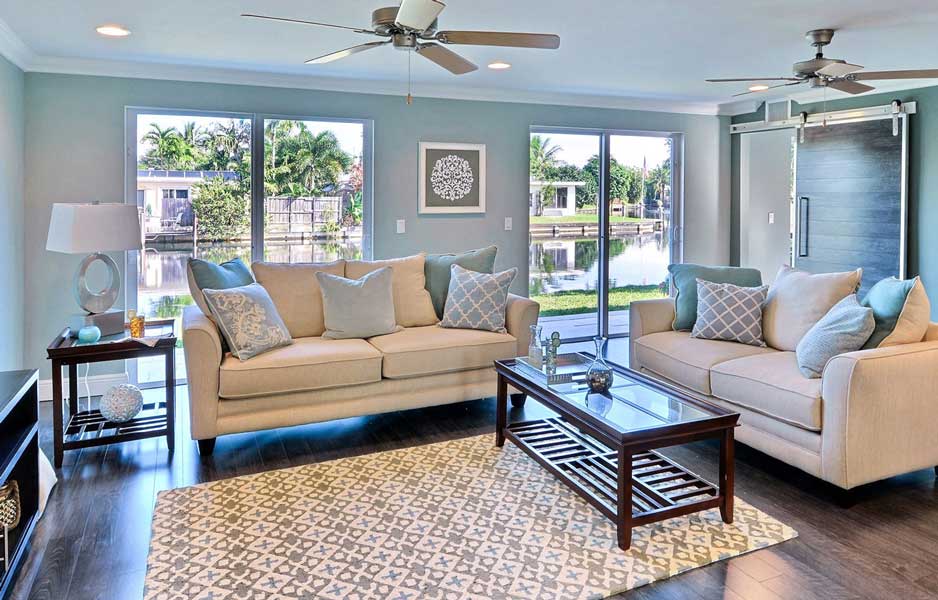 Posted on
From: Zillow Porchlight
You flipped it — now it's time to sell it. Follow these five expert tricks for a quick, full-offer sale.
You updated the plumbing, refinished the flooring, painted the walls. In short, your home renovation is finally finished, and you're ready to put your flipped house on the market.
But before you do, follow these five home staging tricks that top house flippers use — if you do, you'll likely see a quick full-offer sale coming your way!
Offer great curb appeal
Pulling up to their potential new home should be a joyful experience for buyers. Give them the great first impression they're hoping for with curb appeal that conveys a genuinely warm welcome.
Stylish house numbers, updated porch lighting, a classy door color, charming outdoor seating, flowers in bloom, and a welcome mat seem like unimportant details, but they make all the difference.
When a house looks cared for on the outside, it lets buyers know the inside has been maintained, too.
Create ambiance
Once potential buyers step inside, give them a personal, emotional connection to the house. Remember to address all five senses:
Sight. Use flattering lighting throughout the house to brighten dark corners and create playful shadows. This includes canned lighting, floor and table lamps, hanging pendants, and under-counter spot lights.

Smell. Create a very subtle, pleasant scent throughout the house by lighting scented candles or plugging in an aromatherapy diffuser. Citrus, vanilla, and lavender are perfect choices. Make sure the smell is subtle, not overbearing.

Touch. Incorporate texture through textiles that entice touching, which promotes a personal connection to a space.

Sound. Turn on quiet music, hang wind chimes, or install a water feature to relax anyone touring the house.

Taste. It never hurts to have some cookies or a candy bowl ready! Also be sure to offer chilled bottled water.
By appeasing the five senses, you're sure to help potential buyers connect to the house.
Embrace floor space
If there's one thing every buyer is looking for, it's square footage. Play up every inch of it for them!
To make the house feel spacious, put breathing room around monochromatic furniture, and hang mirrors to reflect windows and room openings. Hang drapes high (or don't use them at all), place large artwork on the walls, and lay down oversized area rugs.
Choose furniture raised up on legs to create a sense of lightness, and use decorative knickknacks sparingly to increase surface space. Create a distant focal point, such as a plant at the top of the stairs or a beautiful pendant light at the end of a hallway.
Read more here.