3 Design Tricks That Will Make Your Small Space Feel Big
Blog:3 Design Tricks That Will Make Your Small Space Feel Big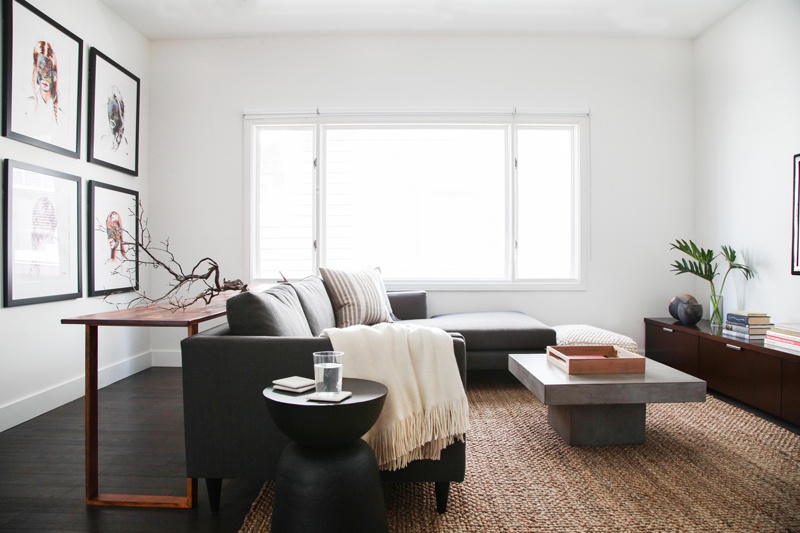 Posted on
From: Zillow Porchlight
With tiny homes and personal decluttering trends taking the world by storm, many people are learning to do more with less.
Do you have a small space in your home that you're unsure what to do with? Or is your cramped apartment forcing you to be creative in your living arrangements? You're not alone.
Make your small room or living area fit your needs with clever solutions that will streamline your life and maximize your space.
Paint can work wonders
Choosing the right paint color for your small room can instantly give the impression of more space or emphasize its cozy feel. Traditional neutrals like white, cream and light gray are great choices because they provide a clean and streamlined look, while making the room feel brighter and more expansive.
Whether you decide to go light or dark, adding paint to your small space will help you get the effect you are going for in a quick and budget-friendly way.
Savvy storage
With tight spaces, there isn't always room for all the storage needed for belongings, clothing, office supplies and more. By incorporating creative and flexible storage solutions, you can easily keep clutter out of sight, while still keeping everything you need handy.
For example, the kitchen is a great place to implement clever storage. Roll-away islands and pantries create an adjustable cooking area to fit your needs.
Painting the ceiling white to draw the eye upward is an easy way to create visual openness overhead. You'll have an airy and inviting space in no time.
On the other hand, if you want to play up the small space vibe even more, go bold with dark colors. It's a fun and unique design choice to emphasize the smallness of a room by making a cozy den-like atmosphere with colors like black, dark gray and navy.
Read more here.